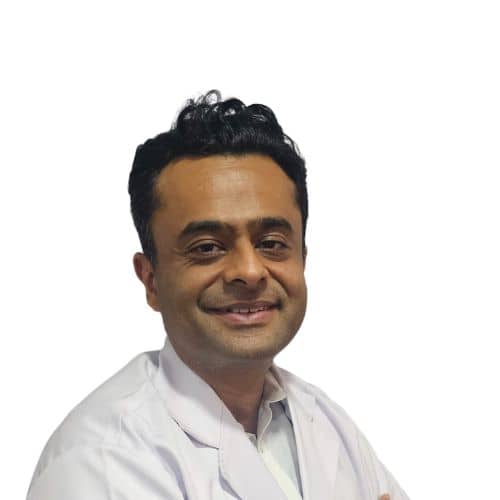 Dr. Madhur Chadha
Senior Regenerative Medicine, Sports & MSK Pain Specialist
Dr. Madhur Chadha is a renowned name in the field of pain medicine with his special area of expertise in Regenerative Medicine and Sports Medicine. He has a fellowship training Regenerative orthopedics and Interventional Pain Medicine. He is a fellow of Indian Academy of Pain Medicine. He is also a university certified Interventional and Therapeutic Musculoskeletal (MSK) sonologist for MSK and sports injury related pains. He combines his vast experience in clinical and percutaneous procedures to deliver most advanced image guided regenerative medicine and pain interventions for the benefit of the patients. He is a reputed name in the academic field where he conduct training programs at various national and international forums. Dr Madhur Chadha is an elected member and an active physician of IOF, a renowned body in Regenerative medicine based in USA
His area of expertise is in the treatment of spine related ailments like slipped disc, sciatica, back and neck pains through advanced minimally invasive approach. He has been extensively trained by few of the best known surgeons in field of Endoscopic Spine Surgeries.
Dr Madhujeet is a member of Endoscopic Spine Foundation of India. He is involved in its various training and academic activities as an active member across India.
MBBS from Bharti Vidyapeeth, Pune
National Board of Examinations (DNB) in Anesthesiology from St. Stephens Hospital, Delhi
M.Med in Pain Medicine from University of Santo Tomas, Manila and Pain Management Research Institute, Sydney, Australia
Fellowships & Training
Training in Sports and Regenerative Medicine from Regenexx Network (USA)
Fellowship in Pain Medicine, Axon associates, Hyderabad.
Fellow in Indian Academy of Pain Medicine
Training in MSK USG  for Therapeutic Intervations from Institute of Radiology, Datta Meghe , Wardha, Maharashtra.
Book An Appointment
Please feel welcome to contact our friendly reception staff with any general or medical enquiry. Our doctors will receive or return any urgent calls.
Helping Patients from around the World
Our staff strives to make each interaction with patients clear, concise, and inviting. Support the important work of Medicsh Hospital by making a much-needed donation today.
We provide a comprehensive range of plans for families and individuals at every stage of life, with annual limits ranging from £1.5m to unlimited.